Tired of looking in the mirror and seeing long lines across your forehead and around your eyelids?
BOTOX® Cosmetic is a safe and effective way to soften the fine lines and wrinkles on your face and neck that add years to your appearance.
Dr. John Zavell can provide BOTOX injections at his Toledo, OH, office, giving you a more youthful appearance in just one visit.
What is BOTOX?
And How Does it Work?
BOTOX is a nonsurgical cosmetic procedure that reduces the appearance of fine lines and wrinkles. BOTOX works by injecting botulinum toxin through a fine needle into targeted areas of the face and neck. The botulinum toxin blocks nerve impulses to the targeted muscles, preventing them from contracting. With those facial muscles relaxed, the wrinkles begin to fade. For the right patients, it is a safe and effective alternative to facial plastic surgery.
Is BOTOX Cosmetic
Right for Me?
Virtually anyone between the ages of 18 and 65 is a good candidate to receive BOTOX Cosmetic injections. BOTOX could be a great alternative to plastic surgery if you are struggling with:
Crows' Feet
Crows' feet are the small lines radiating from the corners of your eyes and eyelids. BOTOX Cosmetic can soften those lines and rejuvenate your eyes.
Frown Lines
These can refer to either the deep lines between your eyebrows, commonly called the "11's", or the long creases across your forehead. With a carefully placed injection, BOTOX Cosmetic effectively relaxes the muscles we use to frown, softening these signs of aging
Mouth and Lip Lines
Fine lines around our mouth can significantly age us. BOTOX Cosmetic can smooth away those lines, giving your smile a more youthful appearance.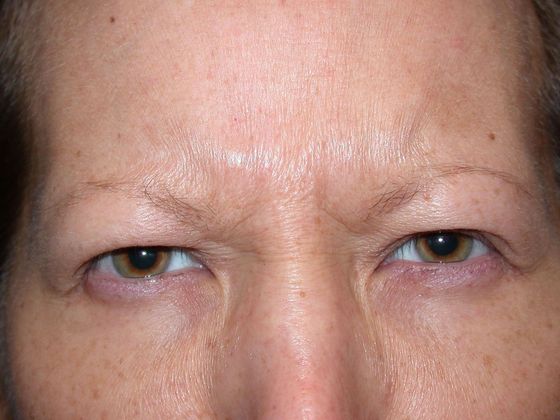 Types of Botulinum Toxin Injectables
BOTOX, Dysport®, and Xeomin®
There are three main brands of botulinum toxin injectables: BOTOX, Dysport, and Xeomin. All three brands use the same form of botulinum toxin, so the method is the same. While Dysport and Xeomin are considered safe for cosmetic use, our Toledo, OH, office uses BOTOX because it is considered the most established and trusted brand.
Say Goodbye to Wrinkles
And Hello to Smooth, Youthful Skin
Putting your best face forward may not always require surgery. These days, diminishing lines and wrinkles can be accomplished through a quick and convenient office visit. Dr. Zavell has been in practice more than 25 years, and with his experience, you can be sure to get the best results. Dr. Zavell and his team will partner with you to learn your expectations and form a custom treatment plan to achieve your desired goals. Reach out to us online or give our Toledo, Ohio, office a call to schedule your consultation:
Why Toledo, Ohio, Chooses Us
For Their Cosmetic Needs
I highly recommend Dr. Zavell and his staff. They answered all of my questions thoroughly, made me feel comfortable, and helped me through the pre and post surgery process. I'm very satisfied with my results and plan to have another procedure in a few months.
View On Google
Dr Zavell's staff is truly amazing, they were very accommodating and understanding. They truly made this experience a positive one. Dr Zavell is very kind and really puts you at ease, top notch surgeon in my book!
View On Google
What To Expect
During BOTOX Treatment
This is known as a "lunchtime procedure" because our patients are in and out of our office in 30 minutes or less when they receive their injections:
Our patients pay $13 per unit of BOTOX.
Avoid the Risks
Follow Dr. Zavell's Instructions
It is important to follow your doctor's aftercare instructions to keep the botulinum toxin from migrating out of the treatment area. If the botulinum toxin moves out of the injection site, it can alter your treatment plan, cause muscle weakness and paralysis outside of the affected area, and depending on how far it travels, cause severe physical health issues.
Do Not Touch the Treatment Area
Avoid touching, massaging, or poking your injection sites for at least 24 hours after your treatment.
Do Not Lay Down
Avoid laying down within the first four hours after your treatment. Sitting straight up or standing is an effective way to make sure the botulinum toxin does not migrate out of the injection site and settles into the correct treatment location.
Do Not Perform Strenuous Activity
Avoid any strenuous activity, like exercise, for at least 24 hours after treatment. This type of activity increases blood flow, which increases the likelihood of swelling and bruising.
Do Not Drink Alcohol
Avoid drinking alcohol for at least 24 hours before and after treatment. Alcohol is a blood thinner, so consuming it right before or after your BOTOX treatment increases your risk of swelling and bruising.
BOTOX injections are one of the most popular cosmetic procedures performed each year. The injections are associated with minimal side effects and are considered to be very safe, especially when performed by a qualified and experienced physician. However, every cosmetic treatment has a potential for side effects. The most common side effects of BOTOX injections are pain, bruising, and swelling at the injection sites. Some patients also experience temporary drooping of the eyelids, flu-like symptoms, and headache.
When to Call Your Doctor:
Blurred vision
Muscle weakness or paralysis outside the treatment area
Trouble speaking or swallowing
Difficulty breathing
Loss of bladder control
Dr. Zavell Is With You Every Step of the Way
BOTOX may be relatively simple, but that doesn't mean you shouldn't choose a provider who is truly invested in your health and satisfaction with your results. Dr. Zavell will help you have a safe and rewarding experience with this popular injectable. Request a consultation online or call us today at (740) 628-0185.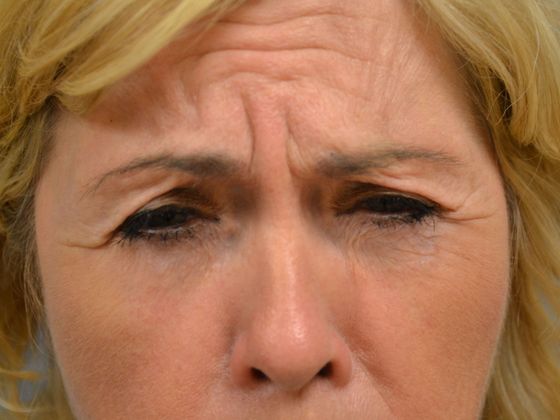 Toledo, Ohio, Loves Dr. Zavell
Dr. Zavell and his staff have been amazing since day one!! They are so understanding and very accommodating. Dr. Zavell did an amazing job on my surgery. If I had unlimited funds there's so much more I would do. I trust him completely...
View On Google
My experiences here are always 10/10 amazing, the staff is so sweet and dr Zavell does a great job as well. They have changed my life and helped improve my confidence so much and I absolutely would recommend going here to anyone!!!!...
View On Google