Fat deposits on your hips, stomach, or other areas can sometimes resist even the most committed diet and exercise routines.
Dr. John F. Zavell can perform liposuction to refine trouble spots and give you the lean contours you desire.
Why do patients in the Sandusky, Findlay, and Toledo, OH, regions choose our practice to achieve their goals?
It is crucial to find an experienced surgeon you trust...
Discover Why Patients
Choose Dr. Zavell
Choosing the right plastic surgeon is one of the most important ways a patient can ensure the success of their cosmetic surgery. A well-trained, experienced surgeon will use trusted techniques and deliver the best aesthetic results.
Dr. John Zavell is a board-certified plastic surgeon who holds membership in the American Society of Plastic Surgeons and the American Society of Aesthetic Surgeons. He has been helping patients enhance their appearance and quality of life through surgery for nearly three decades.
Dr. Zavell is devoted to improving patients' confidence by providing safe treatment and flattering, natural-looking results to those in Sandusky, Findlay, and nearby areas. To schedule a consultation with a first-rate plastic surgeon, contact our Toledo, Ohio, office online or by calling:
A Top-Rated Surgeon
"Doctor and staff went above and beyond"
Dr. Zavell and his nurse, Sarah, we're so great to work with. They both were very knowledgeable and caring which helped me feel comfortable and trust that I was in good hands. I loved the results and the care I received and plan to recommend them to any friends or family that may want plastic surgery
View On Google
Dr. Zavell exceeded my expectations! His office staff, nurse as well as himself went above and beyond to make sure all my questions were answered. I am thrilled I listened to my friends when they encouraged me to have a consultation with Dr. Zavell. I will return and certainly will recommend!
View On Facebook
Liposuction is a
highly versatile procedure
that can work for a
wide variety of patients
. We will meet with you for a consultation at
our Toldeo, Ohio, practice
, and discuss your medical history and cosmetic goals. The best candidates for liposuction are:
Close to Ideal Weight
Patients should be within 20 pounds of their goal weight to qualify. During this surgery, enough fat is removed to smooth the area, but some fat is left to maintain a natural-looking contour and avoid loose skin. Losing significant weight after lipo can result in surface irregularities, bumps, and excess tissue. It is also possible to gain weight after liposuction. Regular diet and exercise can help you maintain your results for many years.
Be in Good Health
To undergo liposuction, patients should be in generally good health. They should also not have any conditions that may inhibit healing. In addition, candidates should be non-smokers. Before recommending liposuction, Dr. Zavell will conduct a thorough analysis of any medications you take and health history to make certain you can safely undergo the procedure. We may be able to recommend an alternative non-surgical procedure if lipo is not right for you.
Have Realistic Goals
It's important to note that this is not a weight-loss surgery, and it is not recommended for treating cellulite. Dr. Zavell will discuss your goals to determine which procedure is best for your unique concerns. As Dr. Zavell's patient, you can expect honest recommendations based on what he believes is the surest way to achieve your desired results. Cosmetic surgery is not a cure for every imperfection, but a way to become a more confident version of yourself.
"Dr. Zavell has out done himself. He has made me feel better than I have in years! He is second to none. Thank you and you're amazing staff for such an incredible experience." Heather Pierce
Dr. Zavell Offers 2 Different Types of Liposuction...
​Tumescent Lipo
Tumescent liposuction is a modern technique in which fat is removed from targeted areas of the body with tiny microcannulas. While traditional lipo involves a larger cannula and a larger incision site, these microcannulas reduce the side effects associated with the procedure such as pain, swelling, and bleeding. Furthermore, the tumescent technique does not require the use of general anesthesia. Since it doesn't require general anesthesia, it significantly lowers your risk for serious complications during and after treatment.
​VASERlipo®
VASERlipo is a body contouring procedure that uses advanced technology to break up fat cells for easier removal. The doctor will insert a small probe into the body which emits ultrasonic waves to treat the area before the excess tissue is suctioned out. The technique is also recommended for fat grafting to other areas of the body such as the buttocks or breasts.
A Closer Look
At the Procedure
"Liposuction is a trusted way to refine trouble spots and give you the lean contours you desire."
We Provide Personalized Treatment
To Deliver the Results of Your Dreams
There is no such thing as one-size-fits-all plastic surgery. Every one of our cosmetic procedures is custom-tailored to suit the needs of our patients. We will first meet with you for an in-depth consultation to discuss your concerns and then design a personalized treatment plan catered to your needs.
Everyone deserves to feel confident in their skin and we have the tools to help you achieve your goals. Dr. Zavell provides outstanding results to patients in the greater Toledo, Sandusky, and Findlay areas, with first-rate, compassionate care. Schedule an appointment with us today to learn more. You can reach our Toledo, Ohio, office online, or by calling:
What Our Patients Are Saying...
"the results have exceeded my expectations!"
Dr.Zavell has been my doctor for over 25 years. I can think of no better plastic surgeon in northwest Ohio to help me with my issues. He is a skilled & talented surgeon who is sensitive to my needs, but also is a great communicator who can explain complex medical ideas & concepts. As his patient, I've always been well taken care of by his staff in a friendly & professional way.
View On Facebook
I have had two procedures by Dr Zavelle and both times the results have exceeded my expectations! His knowledge and skills are amazing and his bedside manner puts you at ease. He is always professional and caring and his staff are equally amazing.
View On Google
Are you interested in even more dramatic results?
Commonly
COMBINED PROCEDURES
While this procedure is effective on its own, it can also be combined with other services at our Toledo, Ohio, office for more pronounced results:
Tummy Tuck
Liposuction and abdominoplasty (tummy tuck) are commonly combined. A tummy tuck tightens sagging, stretched skin and repairs separated muscles in the abdomen for a slimmer physique.
Breast Lift
By combining lipo with a breast lift, you can achieve a bust line that is lighter and perkier. If liposuction is not enough to reduce the size of your bust, we can also provide a breast reduction.
Facelifts
Liposuction is often incorporated into facelift surgery. This combination can remove fatty tissue under the chin and around the neck to improve the definition of your face and jawline.
Days 1-2
Wound care consists of changing pads in the first few days and wearing a compression garment. You can expect pain, swelling, and bruising to be the most pronounced in this time period. The doctor may prescribe medication to help mitigate your pain, and antibiotics to reduce the chance of infection.
Days 3-5
You may resume mild physical activity in as little as three days depending on the extent of your procedure. Patients may return to work when they feel ready and well-rested, as long as it doesn't require strenuous physical activity or heavy lifting.
Days 5-14
Swelling and other side effects will continue to improve throughout this time period. Continue to get plenty of rest, drink lots of water, and continue wearing your compression garments until the doctor tells you otherwise.
Days 14 Onward
Most patients will begin to see results in two weeks or less, but the final results will become apparent once the swelling completely subsides. Depending on how much fat is removed, you can expect your recovery to take one to three months in its entirety.
Are the Effects of Liposuction Permanent?
Can I afford the procedure?
​Understanding the Cost of Lipo
Factors That Affect Price
The average cost of liposuction is about $3,500. The cost of your plastic surgery depends on:
How many areas are being treated
How long it will take
What kind of sedation will be used
Will Insurance Cover Costs?
Because this procedure is cosmetic, insurance will not contribute to the cost. Fortunately, our Toledo office offers financing options through CareCredit®, M-Lend Financial, and Directions Credit Union. During your appointment, our patient care coordinator will explain your options to you.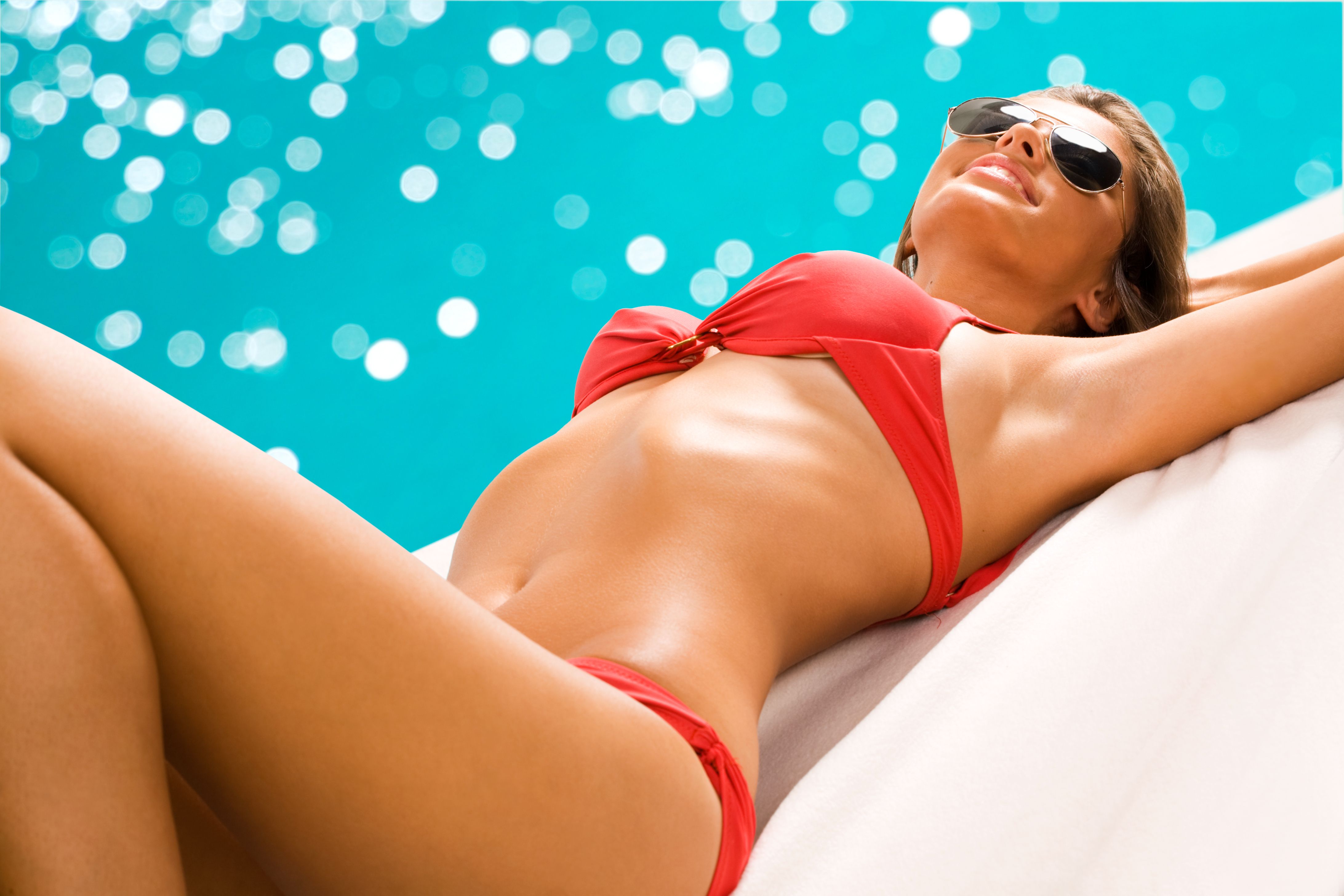 Investing in Yourself
Cosmetic surgery should be considered an investment in your appearance and future quality of life. Dr. Zavell has performed countless cosmetic procedures for satisfied patients. Under our care, you can expect a worthy return on your investment and long-term satisfaction with your results.
Not quite sure if you are ready for liposuction yet?
Consider CoolSculpting...
A Non-Surgical Alternative
CoolSculpting® is a non-surgical procedure designed to remove fat in targeted areas of the body. Using a technology known as cryolipolysis, the procedure involves freezing subcutaneous fat cells to the point in which they are broken down and absorbed by the body. This type of body contouring can work on almost any region of the body where excess subcutaneous fat layers are stored.