Rejuvenate Your Face with a Brow Lift
Drooping eyebrows, frown lines, or sagging skin above the eyes can age your appearance significantly. At our Toledo, OH, practice Dr. John F. Zavell can skillfully perform a brow lift to reposition the eyebrows, as well as address forehead wrinkles and frown lines, for a more youthful and refreshed appearance.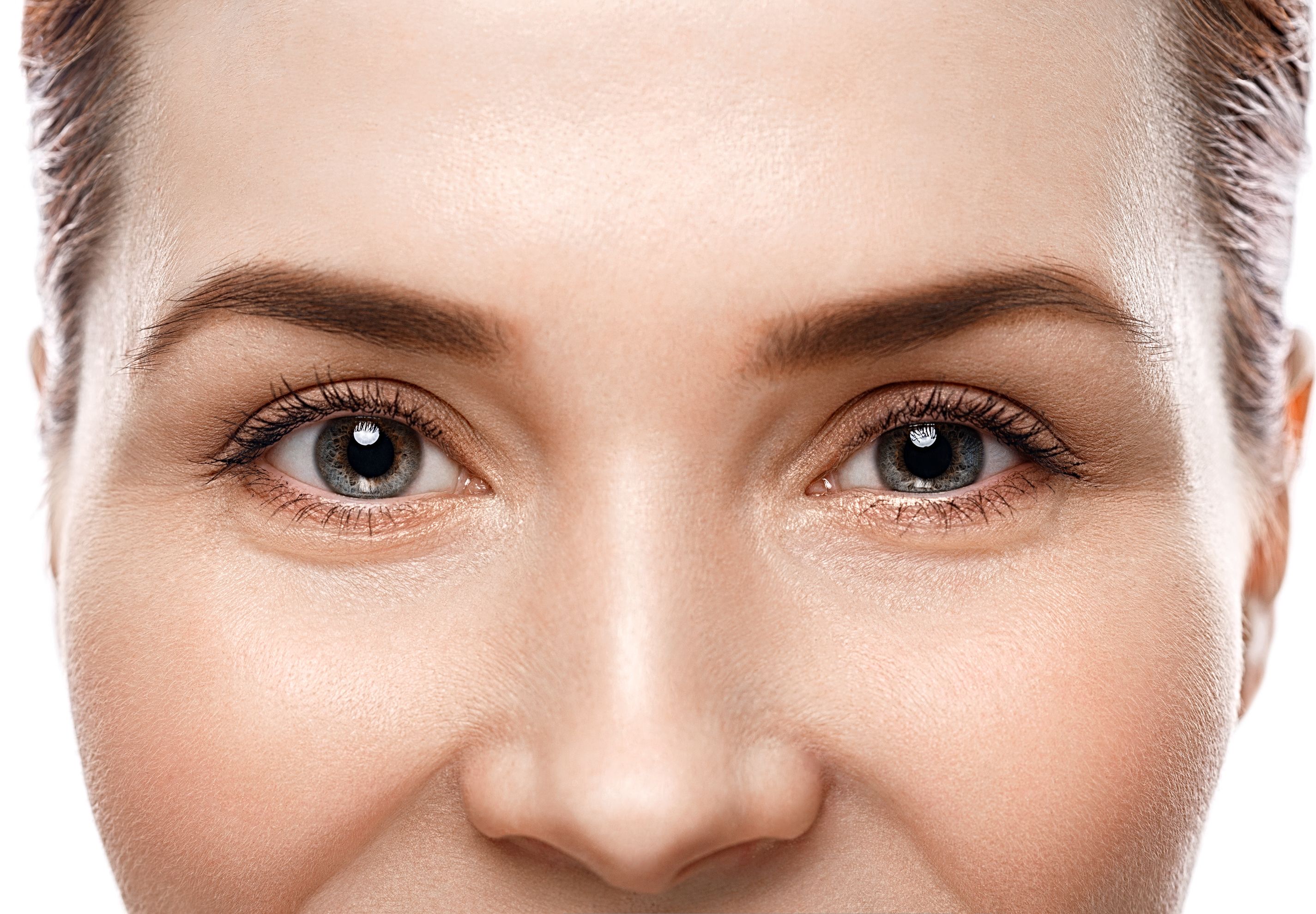 Candidacy for Brow Lifts
Anyone considering a brow lift should be in good overall health and should have realistic expectations for their results. While most patients who pursue this treatment are between the ages of 40 and 70, anyone who wishes to improve the appearance of sagging eyelids, drooping brows, or forehead lines and wrinkles can benefit from the procedure. During your initial consultation with Dr. Zavell, he can evaluate your case and determine if this cosmetic option is right for you.
Advantages of a Brow Lift
A brow lift can offer patients a range of benefits, including:
Rejuvenation of your eyes for a more youthful appearance
Boost in confidence
Natural-looking results
Alleviation of tension in the forehead
More symmetrical, proportionate appearance
As a less intense procedure, brow lifts can also be combined with a number of other cosmetic facial treatments.
Brow Lift Treatment Process
Dr. Zavell performs brow lift procedures at our outpatient surgical facility. After administering general anesthesia to ensure your comfort, the doctor will make an incision along the forehead and below the hairline. The skin is then lifted and smoothed to eliminate wrinkles and the brows adjusted to a more favorable position. If your brow lift is performed in conjunction with another procedure, such as a full face lift, the doctor can then proceed to the next treatment. Any excess skin is removed at the end of the surgery before the incision closed.
Healing and Recovery
To reduce swelling, our team will wrap your head with a bandage that should be left in place until your doctor recommends removing it. Patients should also expect slight discomfort and bruising in the days after treatment. In most cases, you will be able to manage any tenderness with pain medication. If you experience any swelling during the first 24 hours, you can alleviate the effects with cold compresses applied to the area for 20-minute increments. The majority of our patients can return to work in about seven to 10 days.
If you are self-conscious about sagging skin or tired-looking eyes, a brow lift may be the solution for you.
At your first follow-up appointment, a member of our team will remove your stitches and provide any further post-operative instructions, if necessary. It is crucial that you follow your surgeon's guidelines for a successful and speedy recovery.
Dr. Zavell Provides Natural-Looking Results
Dr. Zavell believes that facial cosmetic procedures should allow patients to achieve an improved version of themselves, rather than leaving them unrecognizable. Cosmetic surgery truly is an art form and Dr. Zavell works conservatively and meticulously to deliver natural-looking results. As a proponent of patient education, Dr. Zavell values transparency and strives to ensure his patients fully understand their treatment process from start to finish.
Learn More about Brow Lifts
If you are self-conscious about sagging skin or tired-looking eyes, a brow lift may be the solution for you. Contact us online or call our office at (419) 534-6551 to schedule a consultation with Dr. Zavell.